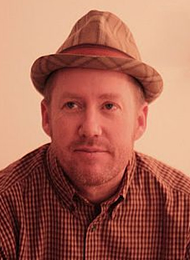 Tim Clancy is an expert of sustainable development in tourism focusing on Eco-tourism and environment. He came to Bosnia and Herzegovina as a volunteer in 1992 and since has been living and working in the Balkans. He built up his new home in Sarajevo.
He is an author of eight tour guides about the region including the first and the only guide for Bosnia and Herzegovina on English language published by Bradt Travel Guides. He is also an author of two city guides for Tirana and Sarajevo, as well as guides for Montenegro, B&H and Serbia with Thomas Cook Publishing.
In ICESOS 2017 he will be a panel moderator and will present achievements of Via Dinarica project.