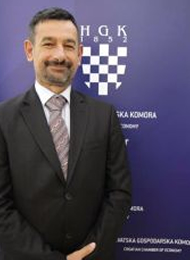 Nedo Pinezić is an expert on family tourism in Croatia. He started from his home island, Krk where he engaged in tourism improvement in every possible sense. He is also owner of private company "Quanarius" Ltd which is engaged in marketing, consulting and services in tourism.
He was appreciated by the President of Croatia for improvements in tourism by the award Orden Reda Hrvatskog pletera. He also received a recognition for improvement of Croatian tourism,  "Anton Štifanić"-annual award.
In ICESOS 2017 he will be a member of the Panel session.