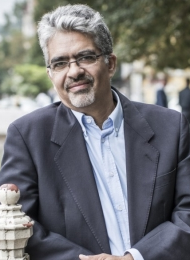 Born and grew up in France near Germany and Switzerland, with a multicultural background.
During the last 20 years, Dr Laurent Mesbah has been managing, implementing and evaluating projects related to sustainable development, capacity building, governance and civil society in the Balkan region and beyond with international organisations like the EU, UNDP, FAO and OSCE.
Laurent Mesbah is co-founding member of the International Environment Forum since 1997 and a committee member of EU research COST Actions related to Water, Agriculture and Climate.
In ICESOS 2017 he will be a member of the Panel session.