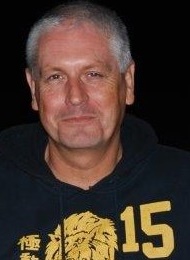 Mr Adrian Neal has an MSc in Agricultural Economics from the University of London. He has over twenty-three years' experience in the agriculture, food and rural development sector, including extensive experience of the EU Common Agriculture Policy (CAP) and its implementation in the EU28 (with particular focus on Pillar II – Rural Development). He specialises in sector strategic planning, programming, policy and value-chain analysis and research; sector stakeholder communication and facilitation; legislative drafting; institutional / administration assessment, planning, reorganisation and strengthening/capacity building; monitoring and evaluation. His geographic experience extends from EU Member States to the Western Balkans and Central and Eastern Europe.
He has worked as a Ministerial Adviser to eight Ministers over his career in agriculture and rural policy development including Ukraine, Bosnia-Herzegovina, Croatia, Serbia, Albania, Montenegro, Macedonia and Malta. He has also supported and led a wide range of sector policy working groups on diverse issues including land policy, agricultural subsidies, agriculture trade, agri-business value chain development, agricultural taxation and rural development.
He is also an experienced evaluator, having direct practical experience of undertaking agriculture and rural sector evaluations in Turkey (2013-14, Evaluation of EC support to the Agriculture Sector); ENPARD Countries (2012, Evaluation of Agriculture and Rural Development Sectors); EU Member States (2011, Ex-post evaluation of the 2000-2006 rural development programmes in all EU Member States for DG AGRI); Serbia (2007-8 Director of ex-ante evaluation of NRDP); and the Western Balkans (2006, Evaluation of the state of Agriculture in applicant countries).
He was also the former Team Leader of the European Network for Rural Development Contact Point, which included overseeing policy analysis and communications activities covering the EU27.  More recently (2013) he supported the development of the National Rural Development programme and the National Communications Plan for the Maltese Ministry for Sustainable Resources and Climate Change, covering all aspects of the launch of the new CAP (2014-2000). And he was Team Leader of an EU funded project in Macedonia, introducing pre-accession assistance funding for rural development (IPARD) focused on the establishment of Local Community-Based initiatives and the development of a national rural network (2015).  In 2015-2016 he worked for USAID in the Ukrainian Ministry of Agrarian Policy and Food as a policy adviser. Most recently, in October 2016 he was appointed as the project manager for the USAID/Sweden funded FARMA II project which supports the development of a competiti8ve agriculture sector in BiH.